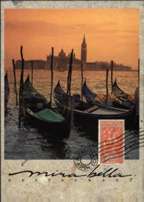 Invitation sent out for the
grand opening of this
restaurant in Aspen Co.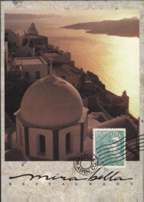 Another invitation.
Another invitation.
Another invitation.
Actual menu cover. There
were 7 different menu images
all with hand made paper and
an original stamp placed by
hand. This made all 175 menus
unique, no two were the same.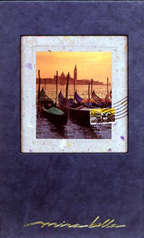 Another menu.
The match boxes were also quite
unique. Each box of matches
had a different stamp on them.
The stamps came from old
canceled stamps of the various
countries. It was easy to transfer
the stamp to the match box by
simply useing warm water to
remove the stamp from the
old envelope and useing the
adhesive left on the stamp to
adhere to the match box.
Inside menu. This was designed
so that when prices changed,
the inside of the menu could be
changed quickly and easily, then
inserted back into the menu cover.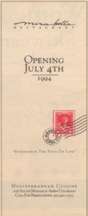 One in a series of newspaper ads.
Mirabella Logo

Business card.